I know I know...I don´t know her personally,I´ve never met her but maybe that is why...I like her so fucking much.You know,when you get to know someone about who you have had big illusions before,often,you get disappointed.But it doesn´t really matter now...The thing is...I really agree with most (i would say all of them but i rather say most) of her ideas she put on her blog. I adore the pictures she make.Simplemente,
I loveee that she´s right there, in the fashion world, but it hasn´t consumed her, she has a clear mind, she´s none of those "ohmyfuckinggodlookatmynewhotmiumiushoesbaganddressandenvymethewholeworld" or "ohilovemybestfollowers....but thinking:theyrepiecesofshit" Excuse me,but this is what I feel sometimes viewing fashion blogs..
Her blog isn´t about fashion.It´s about her.and her fashion comes from who she is.And she´s an artist.pure and sexual at the sime time.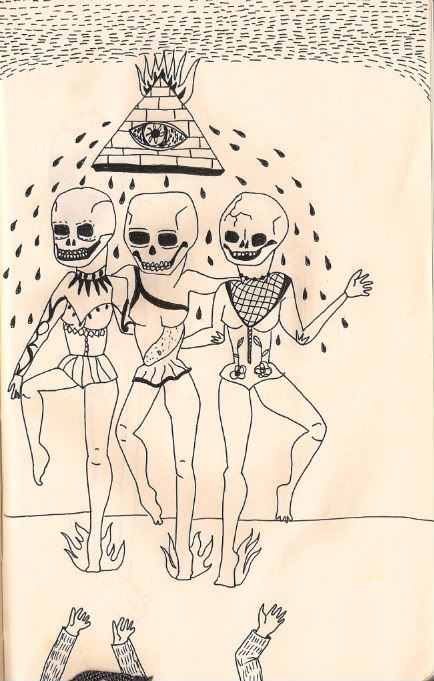 jaja